All Posts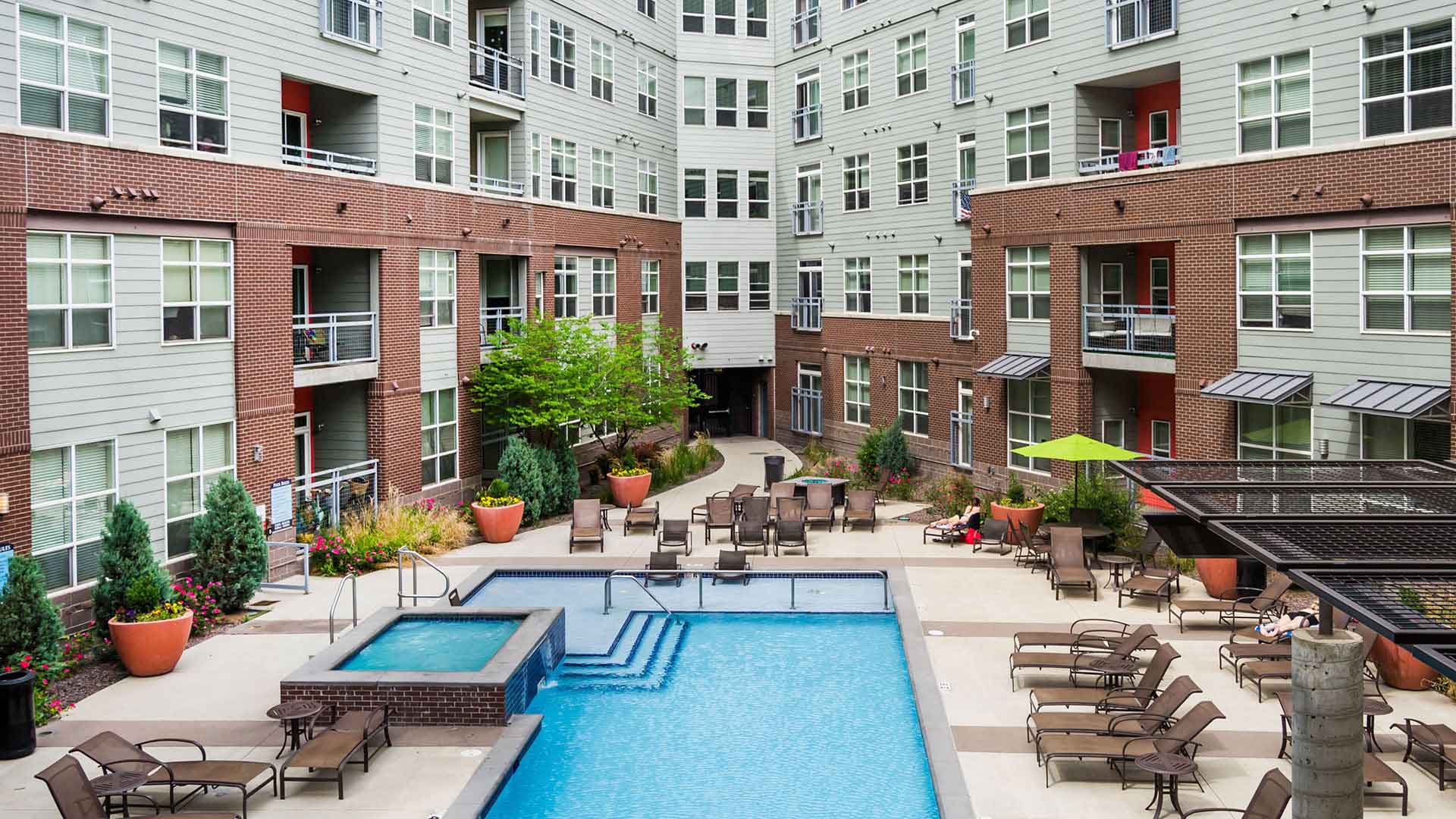 Company News | March 29, 2017
Griffis Residential Acquires Skye 2905 Urban Flats Apartments
Denver, CO – March 29, 2017 – Griffis Residential, a Denver-based multifamily investment and management firm, announced today that it has acquired Skye 2905 Urban Flats, a 400- unit Class-A multifamily community located in the heart of downtown Denver close to the Union Station central transportation hub and Coors Field. Skye 2905, located at 2905 N. Inca Street, has been renamed Griffis Union Station. With the acquisition, Griffis Residential owns and manages approximately 8,300 apartment units in Colorado, Texas, Nevada and Washington. Additional target markets include Portland and the San Francisco Bay Area.
Griffis Union Station, built in 2010, offers one- and two-bedroom apartment homes averaging 919 square feet, which is 10% larger than newly constructed units in the area. The apartment homes feature downtown city views, private balconies, granite countertops, garden soaking tubs, walk-in closets and in-home washers and dryers. Additional community amenities include a 24-hour fitness center and Yoga studio, bike repair station with storage, community dog park, resort-style swimming pool and spa, outdoor entertainment lounge, multi-level parking garage and easy access to public transportation.
"Griffis Union Station is one of the few core-plus opportunities in downtown Denver," said Jim DiRienzo, VP of Investments at Griffis Residential. "The community's location within the vibrant Union Station North neighborhood, combined with headroom for rent growth and capital improvements, is an ideal fit for the Griffis Residential portfolio."
For community and leasing information, please visit http://GriffisUnionStation.com.
About Griffis Residential
With approximately $1.9 billion under management, Griffis Residential is a multifamily real estate investment company that owns and manages nearly 8,300 Class-A apartment units. Target markets include Denver, Seattle, Austin, Portland, and the San Francisco Bay Area. Headed by Ian Griffis, David Birnbaum, and Tom Barta, Griffis Residential focuses on balancing an aggressive expansion strategy with a superior guest experience for its residents. For more information, visit GriffisResidential.com.