All Posts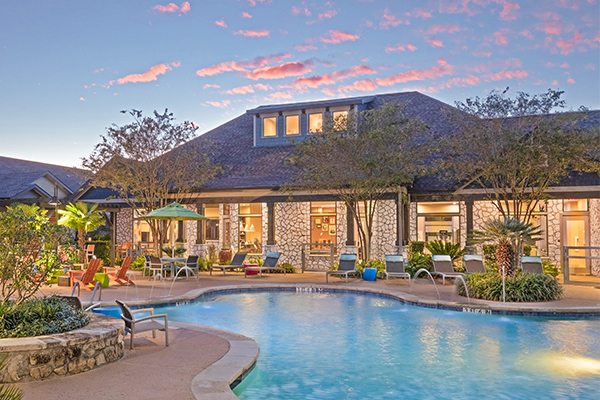 Company News | July 12, 2022
Griffis Residential Sells Griffis Southpark
Griffis Residential
 is pleased to announce that 
Griffis Premium Apartment Fund IV 
(Fund IV) has sold 
Griffis Southpark, 
a 330-unit Class-A multifamily community.
If you have any questions about this announcement, please email our Capital Markets team at clientservices@griffisresidential.com.
About Griffis Residential
Griffis Residential, based in Denver, CO, is a vertically integrated multifamily investment firm that owns and operates institutional-quality apartment communities in high-growth innovation hubs. In-house management teams include approximately 270 apartment professionals for its assets under management of nearly $3b in Austin, Denver, Los Angeles, Portland, San Diego, and Seattle. Built on the 35+ years of multifamily investment experience of its principals, Griffis Residential has established a leading reputation for its all-weather investment strategy and strong track record of value creation through multiple market cycles.
*Past performance is not indicative of future results. The IRR and MOIC of Griffis Premium Apartment Fund IV (Fund IV), net of management fees, carried interest, and expenses, were 11.6% and 1.5x respectively as of December 31, 2021.

Nothing presented herein is intended to constitute investment advice, and under no circumstances should any information provided herein be used or considered as an offer to sell or a solicitation of an offer to buy an interest in any investment fund managed by Griffis Residential. Offers and sales will be made only pursuant to a confidential private placement memorandum (the "Memorandum"), which describes the terms and risks of an investment. The Memorandum, including the risk factors and potential conflicts of interest, described therein, and other governing documents should be read in their entirety and carefully before investing. The information contained herein is qualified in its entirety by referencing such Memorandum.

The information provided reflects Griffis Residential's views as of a particular time. Such views are subject to change at any point and Griffis Residential shall not be obligated to provide notice of any change. Any forward-looking statements or forecasts are based on assumptions and actual results are expected to vary from any such statements or forecasts. No reliance should be placed on such statements or forecasts when making investment decisions. While Griffis Residential has used reasonable efforts to obtain information from reliable sources, we make no representations or warranties regarding the accuracy, reliability, or completeness of third-party information presented