All Posts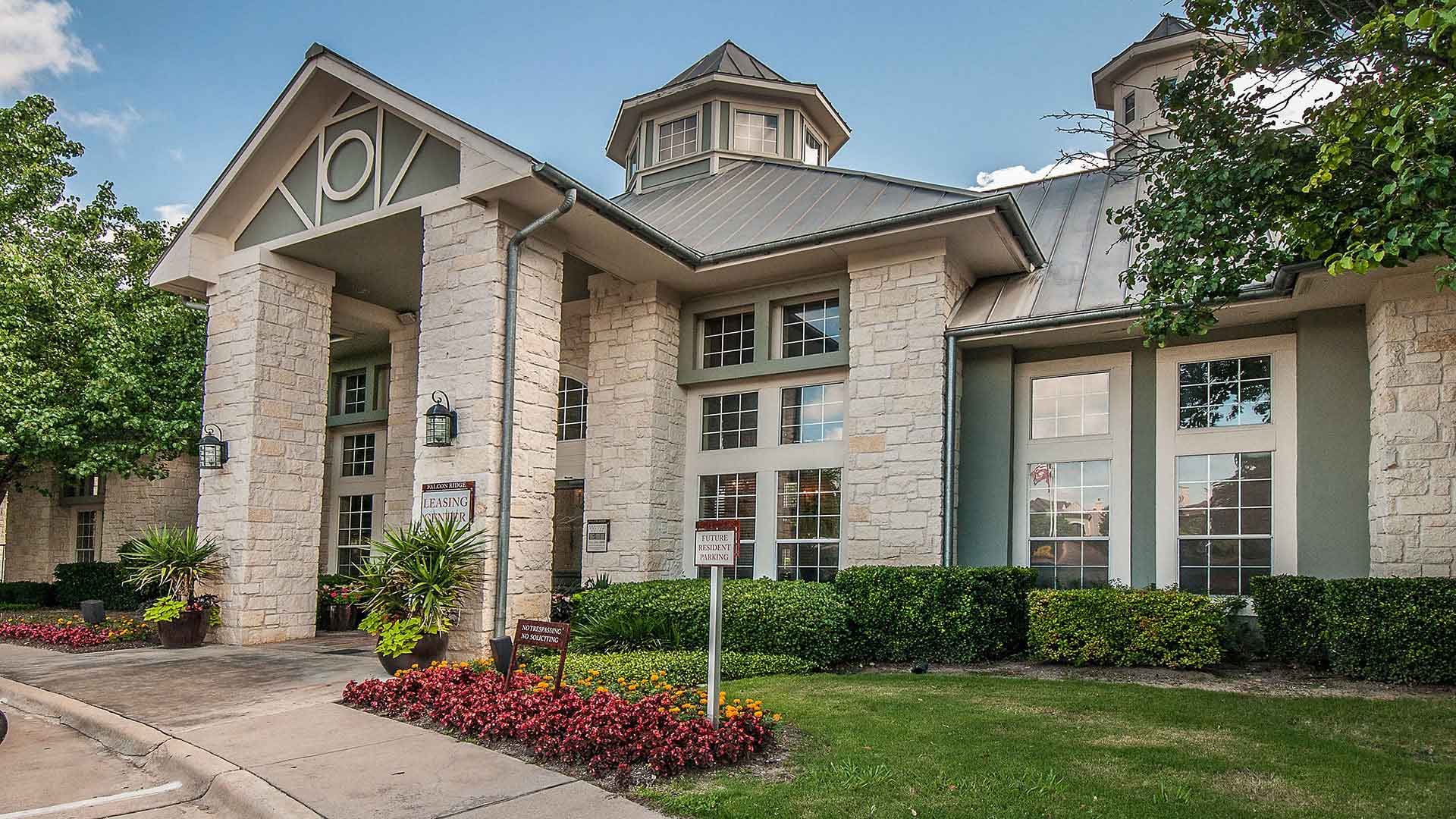 Company News | August 12, 2015
Griffis Residential Completes Fourth Acquisition in Austin With Purchase of Falcon Ridge Apartments
Griffis Residential, a Denver-based multifamily investment and management firm, announced today that it has acquired Falcon Ridge Apartments, a 296-unit Class-A multifamily community located in the vibrant South Congress area of Austin, Texas. With the Falcon Ridge acquisition, Griffis Residential currently owns and manages approximately 6,700 apartment units in Colorado, Texas, Nevada and Washington.
"Falcon Ridge Apartments is an institutional quality asset in a superior location near Austin's employment-rich Central Business District," said Griffis Residential Executive Chairman, Ian Griffis. "Falcon Ridge is a perfect choice for renters who are looking for close proximity to Austin's urban employers and high-quality amenities at a more attractive price point than new midrise properties in the area."
Effective immediately, Falcon Ridge Apartments has been renamed Griffis SoCo Austin. For community and leasing information please visit GriffisSoCoAustin.com. In tandem with the acquisition, Darin Shroff, who has been with Griffis Residential since 2013, has been promoted to Operations Manager for Griffis Residential's portfolio of Austin properties. Previously, Mr. Shroff was Community Manager at Griffis North Metro, Griffis Residential's largest multifamily community located in Northglenn, Colorado.
Built in 2000, Griffis SoCo Austin is a Class-A apartment community located adjacent to the picturesque Williamson Creek Greenbelt and within a 10-minute commute to Austin's Central Business District (CBD) via IH-35. The CBD is anchored by more than 9 million square feet office space and The State of Texas – Austin's largest employer with nearly 70,000 employees. The garden-style property offers one- to three-bedroom apartments with nine-foot ceilings, ranging in size from 590 to 1,256 square feet. The gated community features high-end amenities including a clubhouse, fitness center, reserved covered parking, two pools and a spa.
About Griffis Residential
Griffis Residential is a multifamily real estate investment company that owns and manages approximately 6,700 Class-A apartment units in Colorado, Texas, Nevada, and Washington. Headed by Ian Griffis, David Birnbaum, and Tom Barta, Griffis Residential focuses on balancing an aggressive expansion strategy with a superior guest experience for its residents. For more information, visit GriffisResidential.com.
Forward-Looking Statements
Certain statements in this press release may be "forward-looking statements" that are not based on historical facts and that reflect current views and estimates about future economic circumstances, market conditions and opportunities and the performance of portfolio investments. Such statements involve known and unknown risks and uncertainties, including the ability to implement our investment program that could cause the actual performance to materially differ from any anticipated or projected performance expressed or implied by such forward-looking statements. Griffis Residential cannot guarantee future performance and the company does not undertake any obligation to update or revise any such statements.