All Posts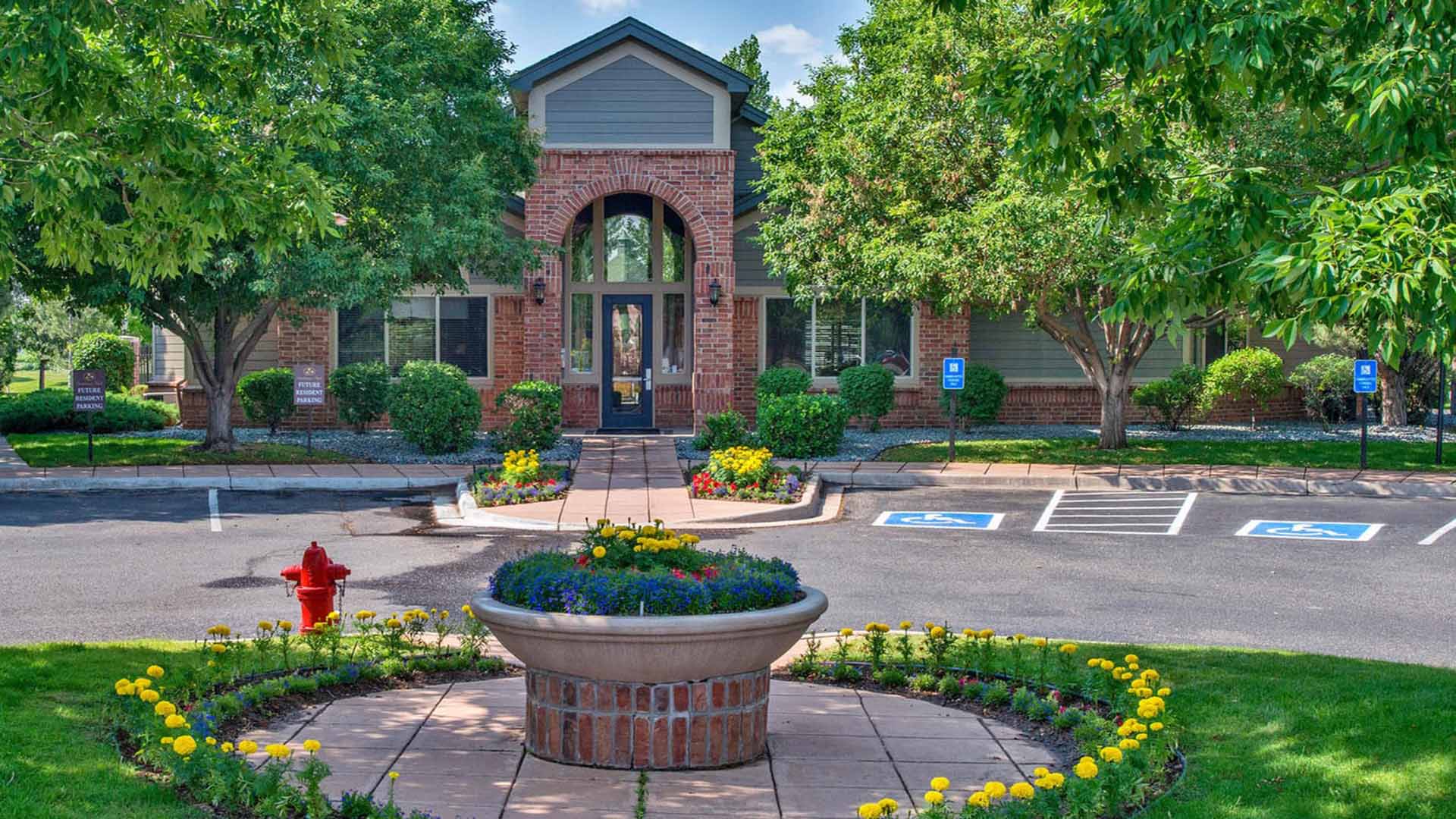 Company News | November 19, 2014
Griffis Residential Acquires 208 Apartment Homes in Lafayette, Colorado
Griffis Residential, a Denver-based multifamily investment and management firm, announced today that it has acquired Strathmore Park Apartments, a 208-unit Class-A multifamily community located in the metro-Denver community of Lafayette, Colorado. The $39.9 million acquisition brings the number of Class-A multifamily units that Griffis Residential owns and manages to 5,146.
"As demonstrated by our acquisitions over the past 12 months, we remain active in our established markets of Denver and Las Vegas, while we pursue investment opportunities in other compelling markets," said Griffis Residential CEO David Birnbaum. "Amid Denver's falling vacancy rates, we anticipate apartment unit absorption to remain above long-term historical averages into the foreseeable future. These positive market forces will keep the pursuit of investment opportunities within the Denver metro area on our radar for some time to come."
Griffis Residential also announced that Strathmore Park Apartments has been renamed Griffis Lafayette Station. The name change reflects Griffis Residential's intent to bring the property in line with the firm's brand and dedication to the "It's About You" culture. For community and leasing information please visit www.GriffisLafayetteStation.com.
Built in 1999, Griffis Lafayette Station is a Class-A apartment community in Lafayette, Colorado located adjacent to the Lafayette Park-n-Ride. The convenient access to public transportation puts major employment centers along the Highway 36 corridor to Boulder within easy reach of the community. The community also benefits from excellent school options within the Boulder Valley School District and is surrounded by opportunities for outdoor recreation including Coal Creek Trail and Waneka Lake Park.
The garden-style property offers seven floor plans, from one to three bedrooms, ranging in size from 701 to 1,359 square feet. The community also features high-end amenities including a clubhouse, business center, fitness center, heated pool and a laundry center in addition to detached garages, a private park and other facilities for outdoor recreation.  In connection with the acquisition, Griffis Residential plans to make community and apartment unit upgrades as part of its targeted capital improvement program.
About Griffis Residential
Griffis Residential is a multifamily real estate investment company that owns and self manages more than 5,000 Class-A apartment units in Colorado and Nevada. With a property portfolio valued at more than $750 million, Griffis Residential is the second largest institutional quality Class-A multifamily apartment owner in Colorado. Headed by Ian Griffis, David Birnbaum, and Tom Barta, Griffis Residential focuses on balancing an aggressive expansion strategy with a superior guest experience for its residents.
For more information visit www.griffisresidential.com, or contact Griffis Residential Chairman, Ian Griffis (igriffis@griffisresidential.com); CEO, David Birnbaum (david@griffisresidential.com); or COO, Tom Barta (tbarta@griffisresidential.com).
Forward-Looking Statements
Certain statements in this press release may be "forward-looking statements" that are not based on historical facts and that reflect current views and estimates about future economic circumstances, market conditions and opportunities and the performance of portfolio investments. Such statements involve known and unknown risks and uncertainties, including the ability to implement our investment program, that could cause the actual performance to materially differ from any anticipated or projected performance expressed or implied by such forward-looking statements. Griffis Residential cannot guarantee future performance and the company does not undertake any obligation to update or revise any such statements.