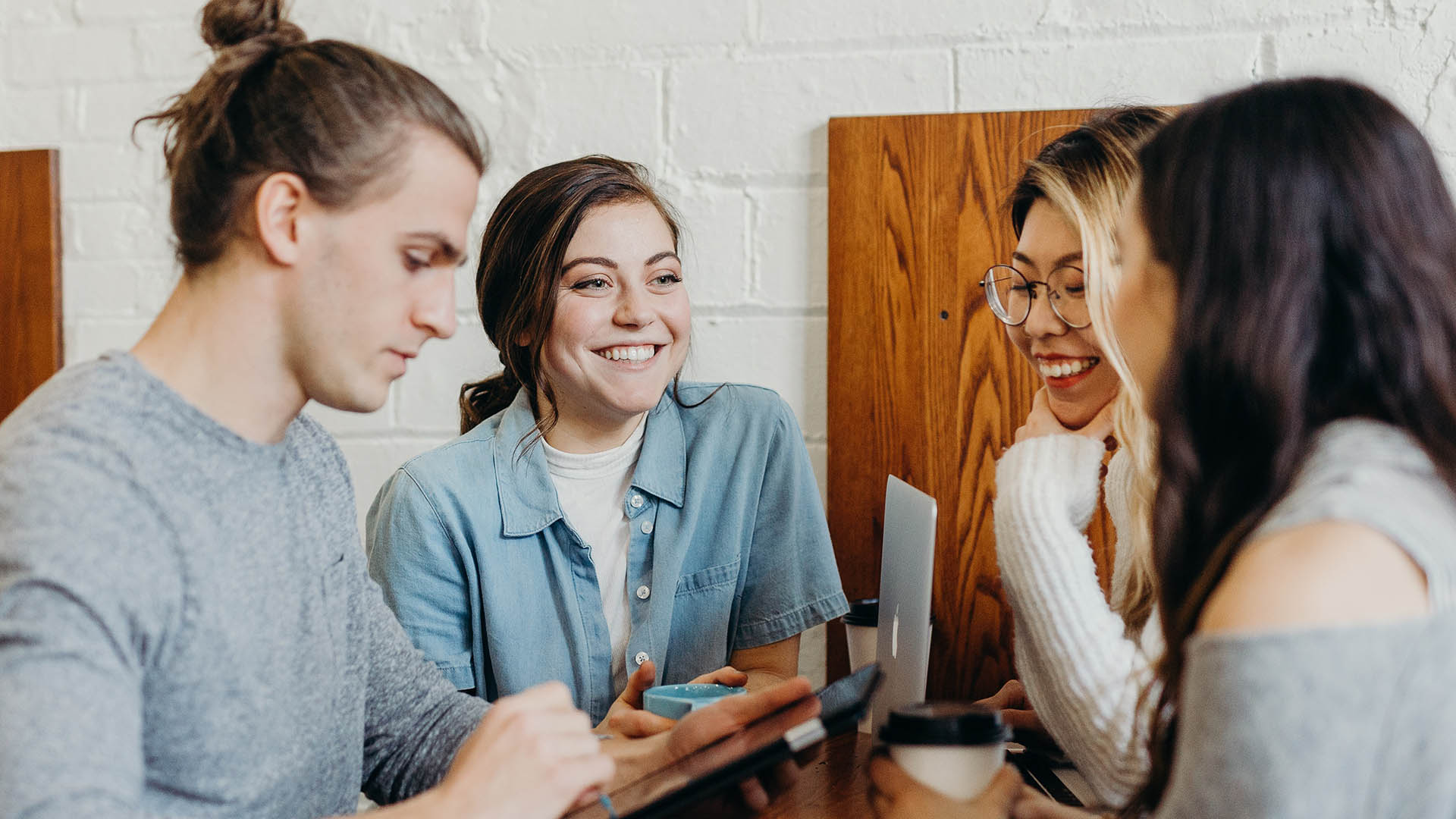 Frequently Asked Questions
Our comprehensive FAQ section is designed to provide you with quick and informative answers to commonly asked questions. Should you have any additional questions, we encourage you to reach out to us directly.
Apartment Features
Do the apartments have in-home laundry facilities?
All homes at Griffis Seattle Waterfront have an in-home washer and dryer.
How many bedrooms do the apartments have?
Our pet-friendly apartments offer studio, one and two-bedroom floor plan options.
Community Amenities
Does the community have a gym?
A 24-hour fitness center and yoga studio is available to residents of Griffis Seattle Waterfront.
Is this apartment community gated?
Griffis Seattle Waterfront has a controlled access garage as well as controlled access doors.
Is there a business center or coworking space?
We offer a business center to support our residents who work from home.
Are there any common areas or social spaces for residents?
Griffis Seattle Waterfront offers several common areas for residents to hang out and gather including an entertainment room, resident lounge and rooftop deck.
View Amenities
Fees and Deposits
Are there any additional fees or utilities not included in the rent?
Security Deposit - $400 ($200 of which is paid as a holding deposit).
Application fee - $50/person
Administration fee - None
Pet deposit - $250/$250/$250
Pet fee - None
Pet rent - $50/ea.
Parking space - $325, Motorcycle $100
Utilities – Residents will pay the utility provider directly for their use of gas and electric. Community utilities will be charged through a third-party vendor: water, sewer, storm water, common area gas and electric, trash, and green living.
Leasing and Payments
What documents are required for the leasing process?
Current government-issued photo identification and social security number (if applicable)
Are there any income requirements or credit checks?
Total household gross income of 2.5 times the rent
Income verification and a credit screening are required.
Can I sublet my apartment?
Subletting is NOT permitted.
Please contact the leasing office to discuss an early lease termination or adding an additional leaseholder.
Do I need renters insurance?
Yes, residents are required to provide proof of insurance coverage with a minimum of $100,000 liability coverage. We recommend Jetty for an affordable policy that is customized to your needs.
How do I pay rent?
Paying your rent online is quick and easy through our resident portal.
Resident Portal
What are the accepted methods of rent payment?
Paying your rent online via credit card, debit card, or direct debit (ACH) is quick and easy through our resident portal. We also accept e-money orders, personal checks, cashier's checks and money orders.
When are rent payments due by?
Rent payments are due by the 1st of the month. Late rent payments will incur a fee of $10. Certified funds may be required for late rent payments.
Location
Are there recreational trails nearby?
There are several recreational trails near our community that you can explore. Here are a few options:
The Elliott Bay Trail is a paved multi-use trail that runs along the waterfront, offering beautiful views of Elliott Bay and the Seattle skyline. The trail provides connections to other trails and neighborhoods.
Myrtle Edwards Park is a waterfront park located along Elliott Bay, adjacent to the Seattle waterfront. It offers paved paths, as well as grassy areas for picnicking. The park provides stunning views of the bay, the Olympic Mountains, and the Seattle skyline.
The Olympic Sculpture Park, managed by the Seattle Art Museum, is located near the waterfront. While not a traditional trail, it features pathways, sculptures and beautiful views of Elliott Bay. It offers a combination of art and nature experiences.
The Seattle Waterfront Promenade is a pathway that stretches along the waterfront, offering opportunities for walking and enjoying the views. It's a vibrant area with shops, restaurants, and attractions such as the Seattle Great Wheel and Pike Place Market.
Pioneer Square and Occidental Square Park are historic areas located near the waterfront. While not dedicated trails, they offer accessible streets and open spaces where you can explore the neighborhood's rich history and enjoy outdoor seating areas.
Maintenance and Services
How do I submit a maintenance request?
Service requests may be submitted through our residential portal.
Resident Portal
Parking and Storage
Is electric car charging available at the community?
We offer limited electric parking spaces. Please speak with a leasing consultant for more details.
Pets
Are pets allowed at the community?
We welcome up to three pets per residence. Both cats and dogs are welcome, and we have no weight limits. Breed restrictions apply.
What pet-friendly amenities are available?
Our community offers a pet relief station and pet perks including a treat station, pet leashes and pet waste bags.
COMING SOON: Pet washing station
Nearby Apartment Communities
Have a flexible location? Check out other Griffis Residential communities nearby.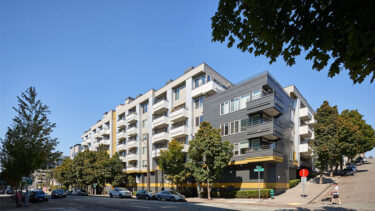 Griffis Belltown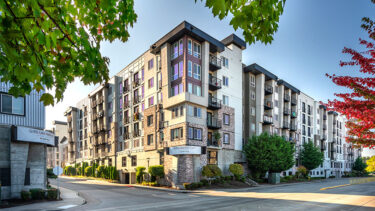 Griffis Lake Washington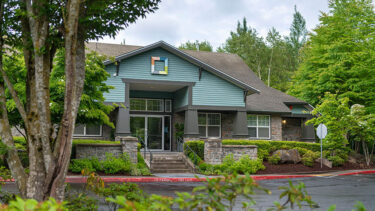 Griffis North Creek
Monday-Friday: 9:00AM-6:00PM
Saturday: 10:00AM-5:00PM
Sunday: 12:00PM-5:00PM
---
---
(303) 268-2121
---